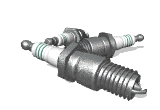 Britain West Motorsport

Canadian Based FF Parts/Services Supplier

36 Godby Road, Brantford, ON N3R 0B8, Canada Tel:519-756-1610

Britain West is the exclusive Van Diemen Chassis and Dunlop Tire importer for Canada, and also represents AimSport Mychron Data Systems, Penske Shocks and HANS Device. Britain West is also known as the leading engine builder for the popular Formula Ford power plant making use of an in-house machine shop, tooling and test dyno. The staff at Britain West has an eye for detail and put customer service first.


Pegasus

American Based FF Parts Supplier =
Pegasus Auto Racing Supplies 2475 S. 179th Street New Berlin, WI 53146-2150 USA. 1 800 688-6946 (US & Canada, Local/International Order Line: 262-317-1234. Pegasus is your one stop source for auto racing supplies, parts and equipment. Much more than just a source for parts, Pegasus has become a racing resource by providing high quality technical support as well. Our technical staff is ready and willing to help you solve your racing problems both big and small, and to share their racing experience with you.



Ontario Toyo Tires F1600 Championship

The Toyo Tires F1600 Championship is a competitive, technologically advanced form of open wheel racing based in Ontario and sanctioned by the CASC, Ontario region.

The Series features cars powered by both Ford and Honda motors and has two distinct classes, the "A" Class for the newest and most refined chassis and the "B" Class, for cars manufactured in 1994 or earlier.

For years F1600 racing has been the style of racing that has produced almost all of Canada's most decorated road racing stars. It provides the most cost-effective form of entry level formula car competition for the

aspiring young star and is an excellent destination series for racers looking for the closest wheel-to-wheel racing in the country.


Medina Sport

SUPPLIER OF VAN DIEMEN FF1600 PARTS. We stock a comprehensive range of FF1600 parts for 1990-current day models. We are continually updating the site with parts, if there is anything you can't find please do not hesitate to call or e-mail us for further information.

On race days you will be able to find us convieniantly located usually in the paddock area. Keep an eye out for our blue sign-written van and obviously if you struggle to find us at all don't hesitate to give us a call on 07984390944.


Universal Racing Services

Universal Racing Services: Maytree Farm, Wattlefield, Wymondham, Norfolk NR189LD Phone:011,44,1953,78,92,23 Ask for Simon or Ken.


Click on their name for their web page. I have ordered parts from them before and the service was very friendly and very professional. I highly recommend them. The only inconvenient for the US and Canada is cost of shipping.



Todd Cook

American Based FF Parts Supplier =
TCE Performance Products, 1302 W. 23rd St., #106 Tempe, AZ 85282. Tel: (480) 967-7901 TCE is a diversified race car preparation and fabrication shop in Tempe, Arizona. Founded in 1993, TCE is owned and operated by Todd Cook. Over the years, the business has ventured into different, broader areas to include not only race prep, but parts fabrication, custom brake kits, transmission repairs and race car rentals. Specializing in Formula Car work, the business has produced many front running and winning cars/projects for customer in local SCCA as well as Pro racing events.Todd is very active providing technical advise on the FF underground site.



Brian Graham Racing

Canadian Based FF Services Supplier = For more than two decades Brian has been mentoring and launching the careers of a long list of young drivers, and with team alumni currently racing in various professional series such as IndyCar and IMSA, the quality of the program at BGR is second to none. The 2020 Indy 500 had four of our alumni on the grid, along with representation over many years at famous races such as the Rolex 24 Hours of Daytona and 12 Hours of Sebring.


BGR drivers will find a dedicated and experienced crew supporting them at every race weekend, along with a meticulously prepped and factory supported Piper DL7 F1600 car. As the exclusive Canadian dealer of Piper Race Cars, we receive the latest innovations and are continually making improvements to the car ensuring our drivers have the tools they need to fight for wins and championships.


Apex Speed Forum

This forum is an exchange of valuable and proven technical information for Formula Ford as well as information on many other type of Formula cars.



Porter Racing American Based FF Parts Supplier =
Porter Racing/Pacific Crossle' Inc. 4814 E. Childs Ave.Merced, CA, 95340 Phone: (209) 722 7373, Fax: (209) 722-6426. Porter racing has been building and preparing winning Formula Ford race cars since 1979.

Motorsport Solutions

Leading race car setup and fabrication workshops in the world!


With a specialist team of highly skilled engineers, all staff have a range of multi roll skills with trade qualifications.

Your one stop workshop for race car setup and fabrication. Parts supply and procurement.

Based at Ruapuna International Raceway since 1990. All our staff have come from a racing background and
are dedicated to our customers success!


Primus Racing Parts

Primus Racing has had a storied history of success in the formula car ranks as importer for the most successful single-seater formula car brand, Van Diemen. Over the years we have been supplying quality Formula Race Car Parts Products for fine manufacturers such as Hewland, Van Diemen, Aim, Ford, SPA, Braille, Performance Friction and MOMO to the likes of Sam Hornish, Jr., Sam Schmidt, Dan Wheldon, Buddy Rice, Kasey Kayne, Memo Gidley, just to name a few. Today Primus Racing Parts is committed to serving the regional, national and Pro Zetec, Formula Ford, Formula Continental, IMSA Lites, Sports 2000, F1000 drivers and teams. If you do not see the part you are looking for please ask, because we can find whatever part you need. We offer some of the best pricing available so do not be afraid to ask if a price seems too high. Look for Our Mobile Parts Unit at your next event

To better service your IMMEDIATE NEEDS …… Primus Racing Parts offers all Types of shipping options and after hours service.


Taylor Engineering
Taylor Race Engineering:
Taylor Race Engineering offers complete support for most racing transaxles and many conventional transmissions. Committed to providing products with the best combination of price and quality from the US and abroad, we continue to expand the scope of the driveline products that we stock and support including our selection of Made in America driveline products, between crankshaft and wheels.
Gyrodynamics
Gyrodynamicss your online source for diffusers, jacks, wing end plates, camber adjusters, and more!
Get the inside scoop on new products, special pricing, and more by visiting the Gyrodynamics Facebook page: Gyrodynamics on Facebook